Electronics/Extra Low Voltage ICT Services
ICT engineering In the Philippines has been covered under the Republic Act 9292, known as "The Electronics Engineering Law of 2004".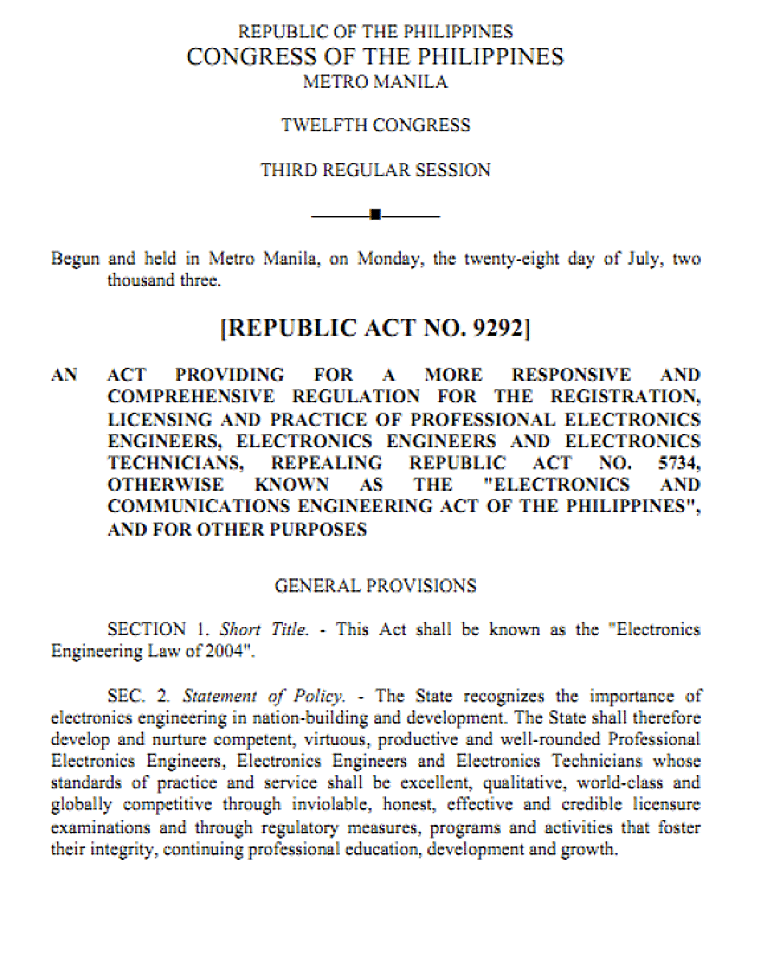 Regulated by the Professional Regulations Commission (PRC), Professional Electronics Engineer (PECE), Electronics Engineer (ECE), and Electronics Technicians (ECT) exercises the legal right to practice Information Communications Technology engineering. Electronics engineering however, does not only cover ICT, it also includes Electronic Security Systems, Life Safety Systems, Sustainable system designs thru Automation and Controls. According to Section 5 of RA 9292 states that: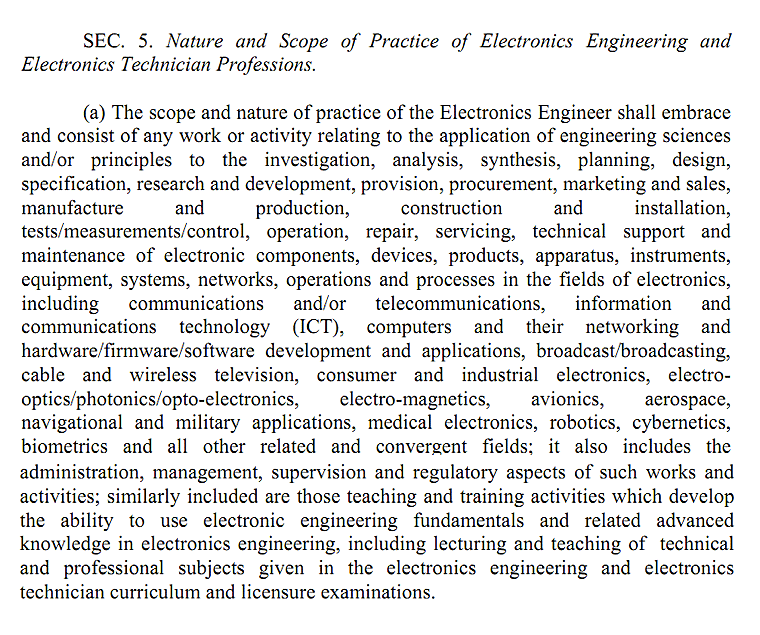 Electronics Engineering is already a necessity in the design and construction industry. ICT, life safety, sustainability and security evolved not just an "Auxiliary Systems" of electrical engineering design, or an optional need of a client, but rather an independent engineering specialization because of environmental considerations, conscious security demands, integrated technology considerations, and, life protection.
The Philippine government saw the importance of Electronics Engineering, thus, the above mentioned law was further implemented through the revision of the implementing rules and regulation of the National Building Code, under Rule 3: Building Permits, Section 301, which officialise the inclusion of the Electronics Permit as part of the Ancillary Permits requirement upon submission of Building Permit documents.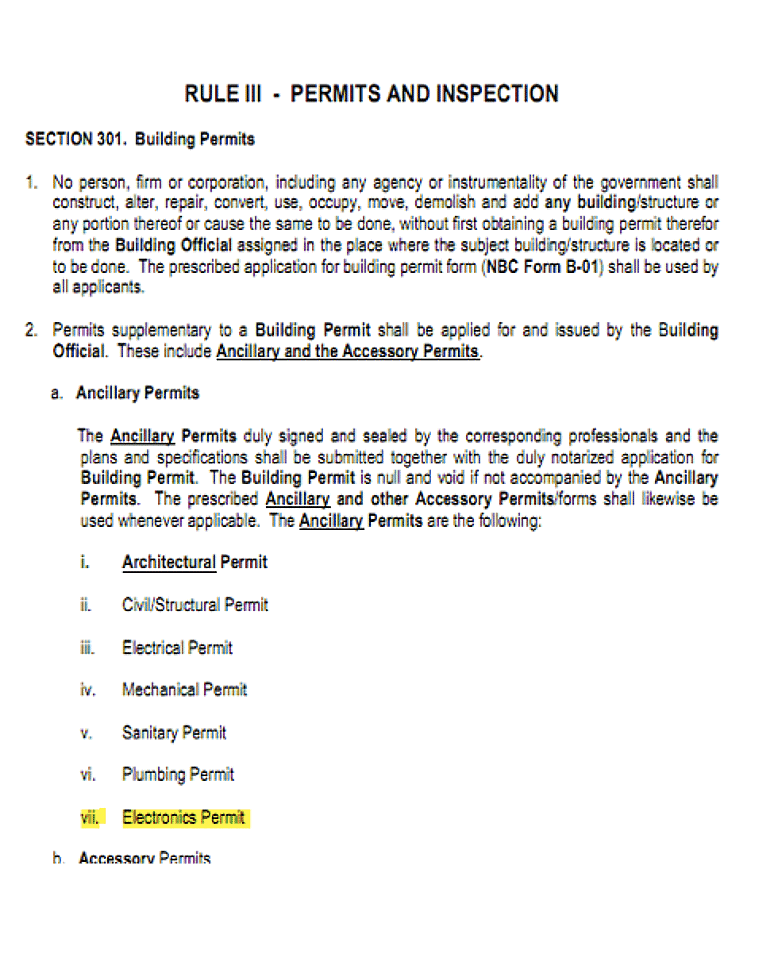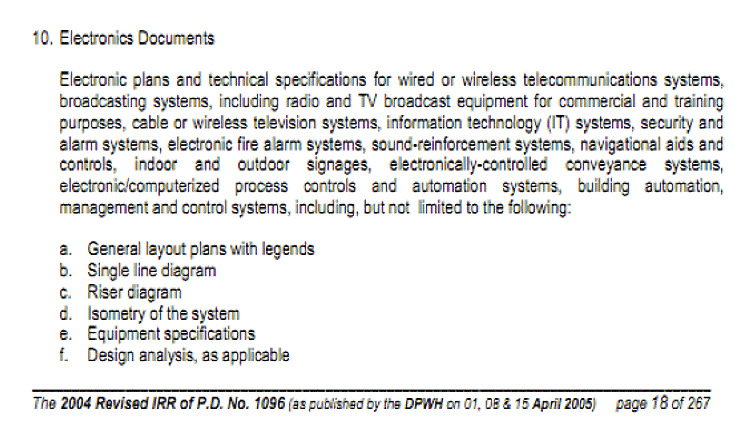 Relative to facts stated above, R.C.MEDINA Consultancy Corp. shall cater to the following services typically excluded by typical consultants:
Information Communications Technology Consultancy - Full design of current telephony and data transmission which includes Data Centres and Backbone Systems, not just "ROUGHING-INS ONLY".


Data Centre Sizing, Distribution, and Tiering
Voice and Data Structured Cabling System (Copper and/or Fiber Optics Distribution)
Local Area Networking and Wide Area Networking (LAN and WAN)
Server and Switching Specifications
Point of Sale Systems (POS)
Private Automatic Branch Exchange (PABX), IP or Analog System
Wireless Access Distribution (WiFi)
Distributive Antenna Systems (In-House Mobile GSM Reception)
Intercom System, Analog or Digital

Electronics Security Systems Consultancy - Full design which includes equipment, head-end, and, Backbone Systems, not just "ROUGHING-INS ONLY". If required or applicable, we will be working in tandem with Risk Assessment Consultants to validate and/or provide additional security measures in our design.

Access Control Systems
Closed Circuit Television (CCTV), IP or Analog
Key Management System
Guard Tour System
Two-Way Radio System, Analog or Digital

Audio-Video Systems Consultancy - Full design which includes equipment, head-end, and, Backbone Systems, not just "ROUGHING-INS ONLY".

Public Address and Evacuation System
Background Music System
Community or Master Antenna Television System (CATV/MATV)
Video-On-Demand System (VOD)
Sound Systems - Dolby Digital Systems - DTS Systems - 5.1 Surround - 7.1 Surround - Standard Stereo
Television and Projection Systems

Building Management and Fire Alarm System Consultancy - Full system design of automation systems vital to Green Building and safety applications.

Building Automation System
Chiller Plant Management System
Room Automation System
Fire Detection and Alarm System
Car park Management Systems